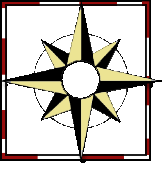 The next Leadership in Russia conference is planned for the second half of September 2020 in Saint Petersberg, The Russian Federation, dates to be announced later. Contact crossculturalcentre@yahoo.com with any questions.

Sponsored by the National Research University Higher School of Economics (HSE) and the Centre for Cross Cultural Comparisons

The 1st conference for Leadership in Russia & Global Context is scheduled was held in Moscow 22-24 October 2013 co-located with the HSE Annual Conference on Management. 

The conference consisted of presentations of academic research, and plenary addresses by business leaders and renowned academics in English or Russian; we plan simultaneous translation. Click here for schedule:

Conference contact address:
 For Russian language: Co-Chair Prof. Veronika Kabilina, click on: Для русского языка: Сопредседатель профессор Вероника Kabilina, нажмите на:  
veronika.kabalina@gmail.com
. For English: Co-Chair Romie Littrell, Facilitator, Centre for Cross Cultural Comparisons and Auckland University of Technology, New Zealand (click following email address to connect): 
LIRMOSCOW2013@YAHOO.COM
.
Accepted papers have been published on the proceedings CD with an ISSN. All papers were refereed. 

The following is an example of how a paper in the proceedings can be referenced:

Rowling, J.K. (2013). Leadership in Harry Potter novels (pp. 1-40). In Littrell, R.F. (ed). Leadership in Russia, Proceedings of the 2013 Conference: Leadership in Russia and Global Context, 22-24 October 2013, Moscow, Russia: National Research University Higher School of Economics Faculty of Management the the Centre for Cross Cultural Comparisons, crossculturalcentre@yahoo.com, ISSN 2324-4283.

Conference information, fee & expenses

The conference fee was US$200 with adjusted fees for low-income countries; register by requesting an invoice at the conference email address.

All participants, including presenters, were responsible for paying his or her conference fee, travel, hotel, and subsistence expenses; subsidies were not available.

The location of the conference was at the HSE campus at 33 Kirpichnaya Street, in downtown Moscow, near the Semyenovskaya Metro station on the Blue line. 

All non-Russian and non-CIS citizens need to apply for a visa for entering the territory of the Russian Federation. Prior to your application for a visa please contact 
LIRMOSCOW2013@YAHOO.COM
 to discuss arrangements, no later than 70 days prior to your arrival in Russia. Proof of medical and travel insurance is required for citizens of some countries. Check with your local Russian consulate.
Foreign citizens must have a valid passport and Russian visa issued at an embassy or consulate. Russian visas are issued in the country of residence before departure. Upon entering Russia you will receive a migration card that you must keep with you for the duration of your visit. You will need to make your own hotel arrangement. Recommended are the Alpha and Gamma Izmailovo otels: 
http://www.izmailovo.ru/eng/.
 The hotel can assist you in obtaining a tourist visa, recommended due to the short tenure of the conference.
Several world renowned leadership scholars participated as plenary speakers and plenary panellists for the first Leadership in Russia and Global Context conference: The Global Leadership and Organizational Behaviour Effectiveness Research (GLOBE) Project is an international group of social scientists and management scholars who study cross-cultural leadership. The project was founded in 1993 by the late Robert J. House of the University of Pennsylvania. Three Founding Members of the GLOBE project presented a panel discussion of Phase 3 of the project, a study of over 1000 CEOs and over 5000 senior executives in 24 countries.

Plenary panel from the Global Leadership & Organisational Behaviouor Effectiveness Project:

Mansour Javidan, Director, Najafi Global Mindset Institute and Garvin Distinguished Professor at Thunderbird School of Global Management, is the Past President and Chairman of the Board of Directors of the world renowned research project on executive performance and leadership GLOBE project, and is a primary editor and writer of the GLOBE books. He is the co-principal investigator of the GLOBE Phase 3 research program.

Peter W. Dorfmanis Professor Emeritus of Management at New Mexico State University. He recently held the Bank of America Professorship in the Department of Management. He is currently Chairman of the Board of Directors and President of GLOBE Foundation. Dr. Dorfman's current research involves investigating the impact of cultural influences on managerial behavior and leadership styles. He has been a co-principal investigator of the two decade-long GLOBE Research Project, and is currently working on the third major GLOBE book tentatively titled "Strategic Leadership: The GLOBE Study of CEO Leadership Behavior and Effectiveness across Cultures". The focus of this book is on leadership at the top echelons of firms from 24 countries. 

Plenary speaker, Mark Peterson, is Professor of Intercultural Relations and Geert Hofstede Chair on Cultural Diversity at Maastricht University in the Netherlands, and Professor of International Management at Florida Atlantic University in the USA. Prof. Peterson's work deals with the way in which cultural and instutitional characteristics of a society affect organisations and the people working in them.

Примечание: Если текст накладывается ниже, попробуйте другой Интернет-браузер.

Note: if text is overlaid below, try another browser. 

​LIR&GC schedule:

22.10.2013, Tuesday 

11:00 -12:30 – Introduction, Review, and Tutorial of Phases 1 and 2 of the Global Leadership & Organisational Behaviour Effectiveness (GLOBE) project, Mansour Javidan, Peter Dorfman

Lunch break: 12:30-14:00

14:00-18:00: Plenary session

18::00 Reception

23.10.2013, Wednesday

10.00 - 18.00 – paper presentation sessions with simultaneous translation 

24.10.2013, Thursday

Additional paper sessions and:

1 hour: Introduction, process, and invitation to participate in the Global Preferred Leader Behaviour and Cultural Values research projects.

Valentina Koskova, NRU/HSE, Moscow, and Romie Littrell, Auckland University of Technology, New Zealand

1 hour: Planning session for future Leadership in Russia and Global Context conferences: frequency, format, location, sponsors. Romie Littrell, Auckland University of Technology

Следующее лидерство в конференции России было отложено до организации место поручившемуся. Контакты romielittrell@yahoo.com с любыми вопросами, и если ваш университет заинтересован в служении в качестве хозяина.

Смотрите информацию о конференции 2013 ниже.Смотрите информацию о конференции 2013 ниже.

See information concerning the 2013 conference below.